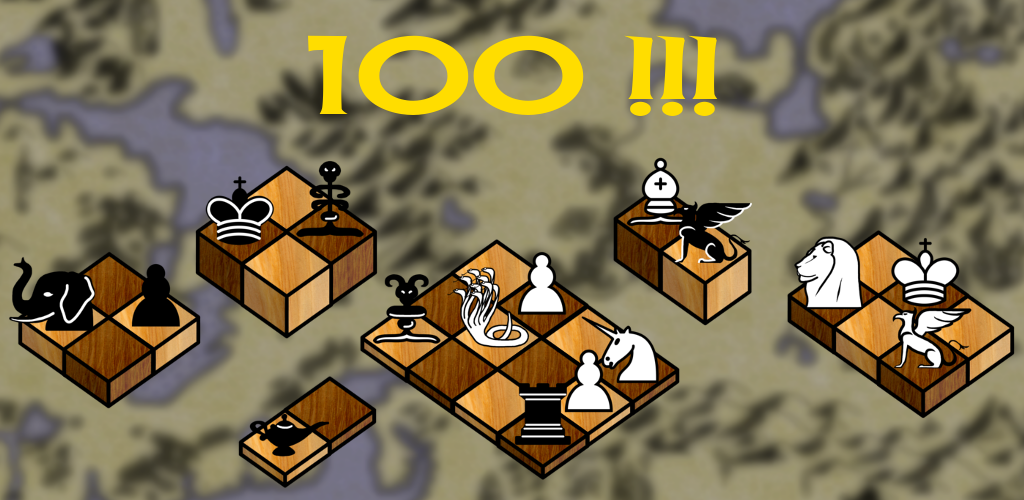 Today ChessCraft passed 100 active installs! That is, 100 people decided to install ChessCraft and (most importantly) did not decide to uninstall it. So that's quite nice. This makes ChessCraft the most popular game I've ever made. Except if we count Starcraft 1 and Warcraft 3 multiplayer maps I made years and years ago... but who wants to count that?

Shiny new version nearly here!
I've been working hard with most of my free time implementing all your suggestions!
Some of you may have noticed I haven't updated since February. Despite working full time, I've also put a lot of polish into the next version. It's ready to release! Except... Unity has broken my Android build process outside my control. Unity is the closed source game making tool I use to make ChessCraft. I am actually very careful about tracking and freezing:
my Unity version
my system updates (Linux)
my IAP code (in fact, all my code)
my IAP library versions
I also take notes about all my successful builds. However I suspect Unity IAP is calling home and for one reason or another, breaking my Android build process. I've been trying different combinations of versions but it's a slow and manual process. Once I figure this out you should all be very happy with the new update!
How It's Made
I've continued making tutorial videos about how I made ChessCraft. Until I buckle down and get board/piece sharing implemented, this has been my number one marketing strategy (easy to be number one with no competition). My most popular post so far has been Making a Fantasy Map with GIMP on reddit.com/r/gamedev.
My personal favourite so far is Insufficient Material Draws for Chess Variants.